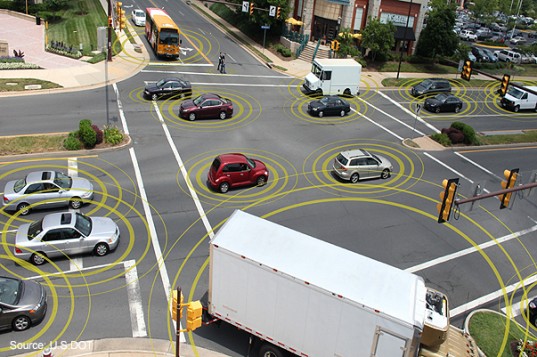 A new car safety feature estimates an 80% decrease in traffic accidents. Some call it talking car technology, more formal terminology vehicle-to-vehicle communications (V2V), and it is a Wifi like network of the cars that communicate with each other the road conditions. A new rule proposing mandating the V2V communication, if accepted, will go into effect in early 2017.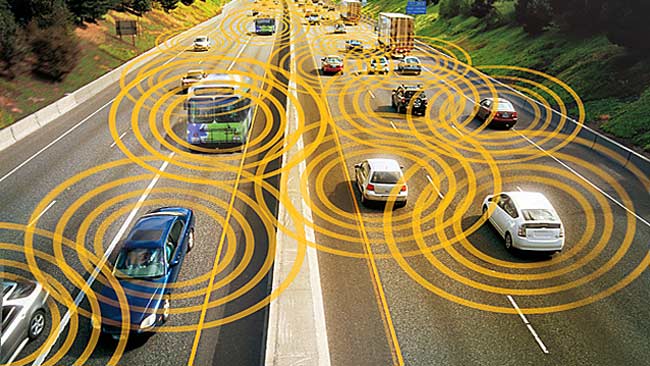 The new vehicular safety technology was tested in Michigan with 3,000 vehicles contributed by top automotive companies.
The $25,000,000 pilot study by Michigan's Transportation Research Institute and the University of Michigan connected 3,000 vehicles supplied by Honda, Ford, Nissan, Toyota, General Motors, Hyundai, Mercedes-Benz, and Volkswagen. They were fitted with wireless devices warning drivers of potential hazards like traffic jams, people speeding through lights and sudden braking. The exchange of information helped to avoid or reduce accidents.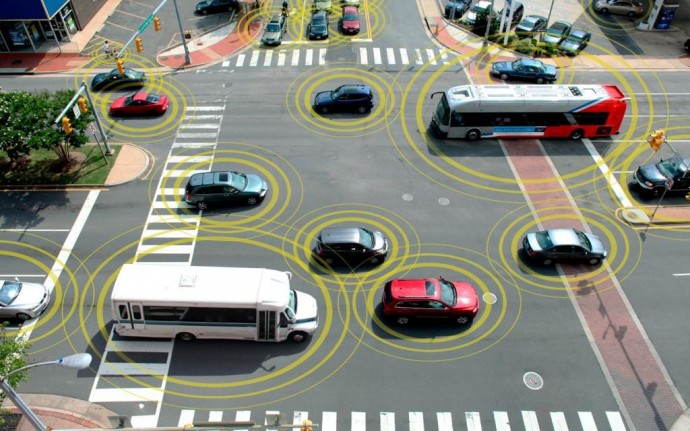 The data does not share personal information. Vehicles and groups of vehicles locations are identified only when posing a potential hazard on the road.
Upon completing analysis of the V2V pilot in Ann Arbor, MI vehicle regulators began crafting a rule that would require vehicles to communicate road conditions. If the rule is accepted as low it should be put into place just before Obama leaves office in early 2017, so said the Depeartment of Transportation (DOT) this month.
The V2V technology for now will only alert drivers of obstructions, it can recommend reroutes, but it will not resume control of the vehicle to steer out of the way or redirect. When self drive features are integrated then V2V technology may assume control of a vehicle if about to crash. Pretty gnarly science.
Liked the Post??Get &Share All this Interesting Stuff in Your Mailbox for Free.
Subscribe